STIHL RMA 410 C
A convenient and lightweight walk behind battery-powered lawn mower with a larger cutting swath than previous model and upgraded cutting features. Battery & charger sold separately.
Visit Stihl for more details about the
RMA 410 C
here.
Contact us or come by to see for yourself how the RMA 410 C can work for you
Related Products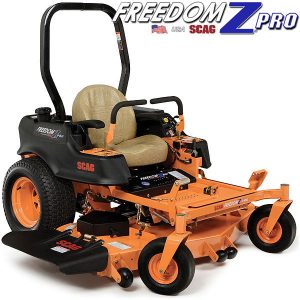 SCAG Freedom Z Pro
The Scag Freedom Z was introduced in 2007 and has proven itself as a reliable commercial grade mower that can be trusted to get the job done over and over again.
Contact us or come by to see for yourself how the Freedom Z Pro can work for you
Read more