Service / repair power tool equipment
Choose Towne Lake Outdoor Power Equipment for your commercial outdoor power tool service and repair needs.
We service all full product lines, makes and models of the Manufactures we represent.
Our service and repair department is experienced and knowledgeable in all areas, including diagnostics of outdoor power tools.
Our mechanics are continually professionally trained and certified. At TLOPE, we can offer you the peace-of-mind knowing that your equipment will be fixed by an experienced professional who knows your equipment and the parts needed to service it.
Please note: We do not cover homeowner equipment.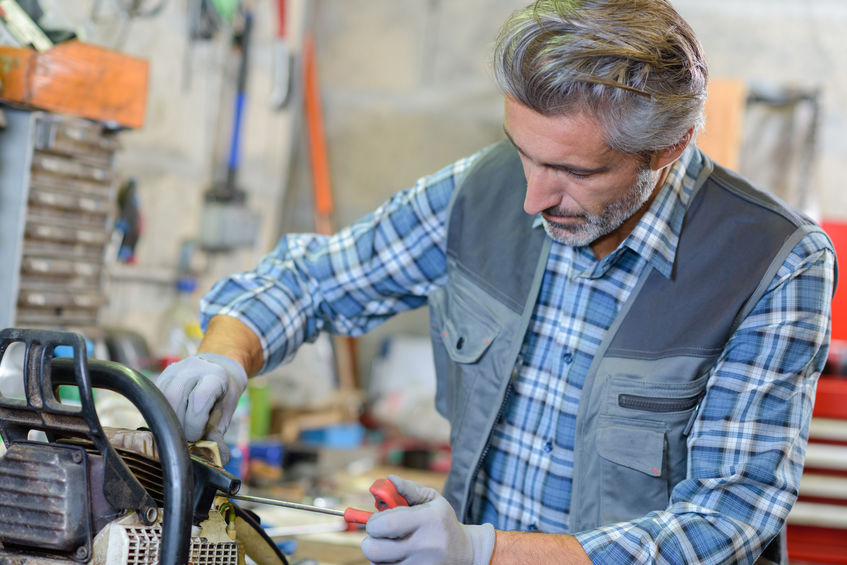 We're Here to Assist In Servicing Your Outdoor Power Tools
Policies
Our business is to give you quality equipment service in a prompt and professional manner. We strive to repair all equipment to good working order and we will automatically repair all small issues (missing bolts, etc.) that we see while under our care. We want you to have your equipment back as soon as possible and in good shape.
Shop Labor Rate is $95.00 per hour.
All work orders under $150.00 will be completed without notice.
All items left past 30 days will be considered abandoned.
 Electrical parts cannot be returned.
 Special orders cannot be returned and must be paid in full when ordered.
 Parts may not be returned once used.
 Estimates are not quotes. They are subject to change due to unforeseen issues that can arise during repair.