Service / repair power tool equipment
Choose Towne Lake Outdoor Power Equipment for your commercial outdoor power tool service and repair needs.
Our service and repair department is experienced and knowledgeable in all areas, including diagnostics of outdoor power tools.
Our technicians are continually professionally trained and certified for the brands that we represent. At TLOPE, we offer you peace-of-mind since your equipment will be fixed by an experienced professional who knows your machine and the parts needed to service it.
Our technicians care about the longevity of your machine. Unlike other repair shops, we have your best interest in mind. Just as we sell only the highest quality products, our technicians provide the highest quality repairs. If our team sees that your machine requires excessive or unanticipated costs we will notify the customer to explain the issue and determine the best option going forth.
At TLOPE, we fully support, sell, and service professional and homeowner models for the brands we represent: Stihl (Gas and Battery powered) Exmark, Scag, Tru-Cut and now Agria track mowers.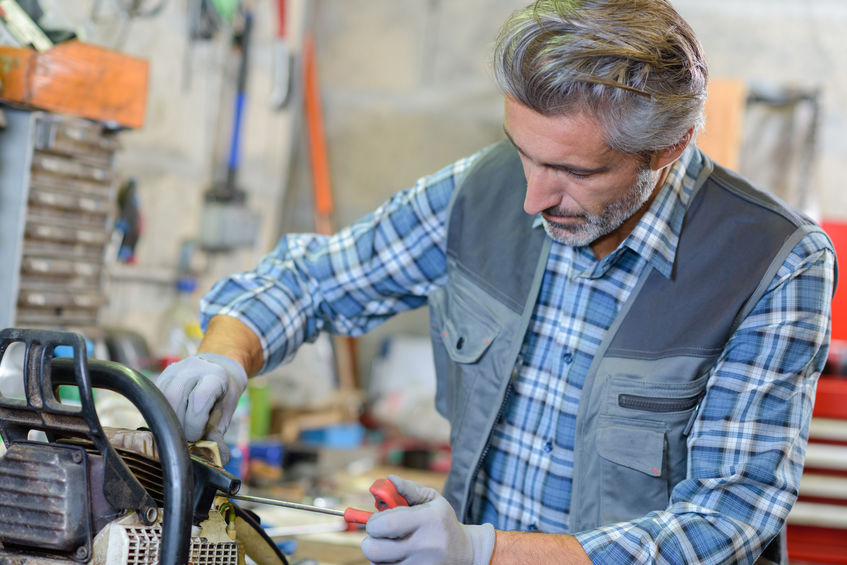 We're Here to Assist In Servicing Your Outdoor Power Tools
Policies
Our business is to give you quality equipment service in a prompt and professional manner. We strive to repair all equipment to good working order and we will automatically repair all small issues (missing bolts, etc.) that we see while under our care. We want you to have your equipment back as soon as possible and in good shape.
Shop Labor Rate is $115.00 per hour.
All work orders under $200.00 will be completed without notice.
All items left past 30 days will be considered abandoned.
 Electrical parts cannot be returned.
 Special orders cannot be returned and must be paid in full when ordered.
 Parts may not be returned once used.
 Estimates are not quotes. They are subject to change due to unforeseen issues that can arise during repair.