STIHL RMA Mulching Kit
An environmentally responsible way to return grass clippings to soil as a natural fertilizer.
Contact us or come by to see for yourself how the RMA Mulch Kit can work for you
Related Products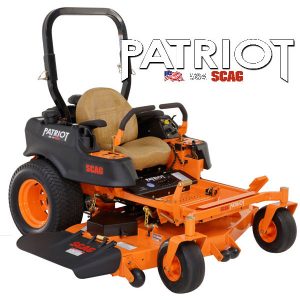 SCAG Patriot
This impressive zero-turn rider is designed with the needs of lawn care pros in mind. Delivering commercial-grade results at an incredible value, the Patriot will exceed your expectations and have your "competition" talking.
Visit Scag for more details about the
Patriot
here.
Contact us or come by to see for yourself how the Patriot can work for you
Read more