STIHL HS 46 C-E
Our lightest gasoline-powered hedge trimmer for homeowners featuring STIHL Easy2Start™.
Visit Stihl for more details about the
HS 46 C-E
here.
Contact us or come by to see for yourself how the HS 46 C-E can work for you
Related Products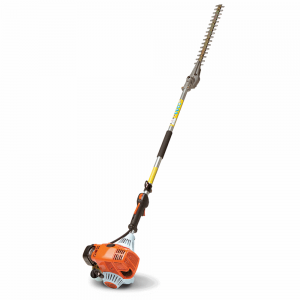 STIHL HL 100 K (0º)
Ideal for professionals, this extended reach low-emission hedge trimmer features a 42" long shaft.
Contact us or come by to see for yourself how the HL 100 K (0º) can work for you
not rated
Read more